KGLT's annual Spring Fund drive is April 23 – 29th this year. This year's goal is $200,000.
Make your donation pledge on-air (406-994-4492). Or donate or pay your pledge online. We're offering excellent incentive gifts live on the radio, donated by local businesses, in exchange for your pledges of support. And the 2023 KGLT gear features artwork by the winners of our yearly design contest.
KGLT Gear Gallery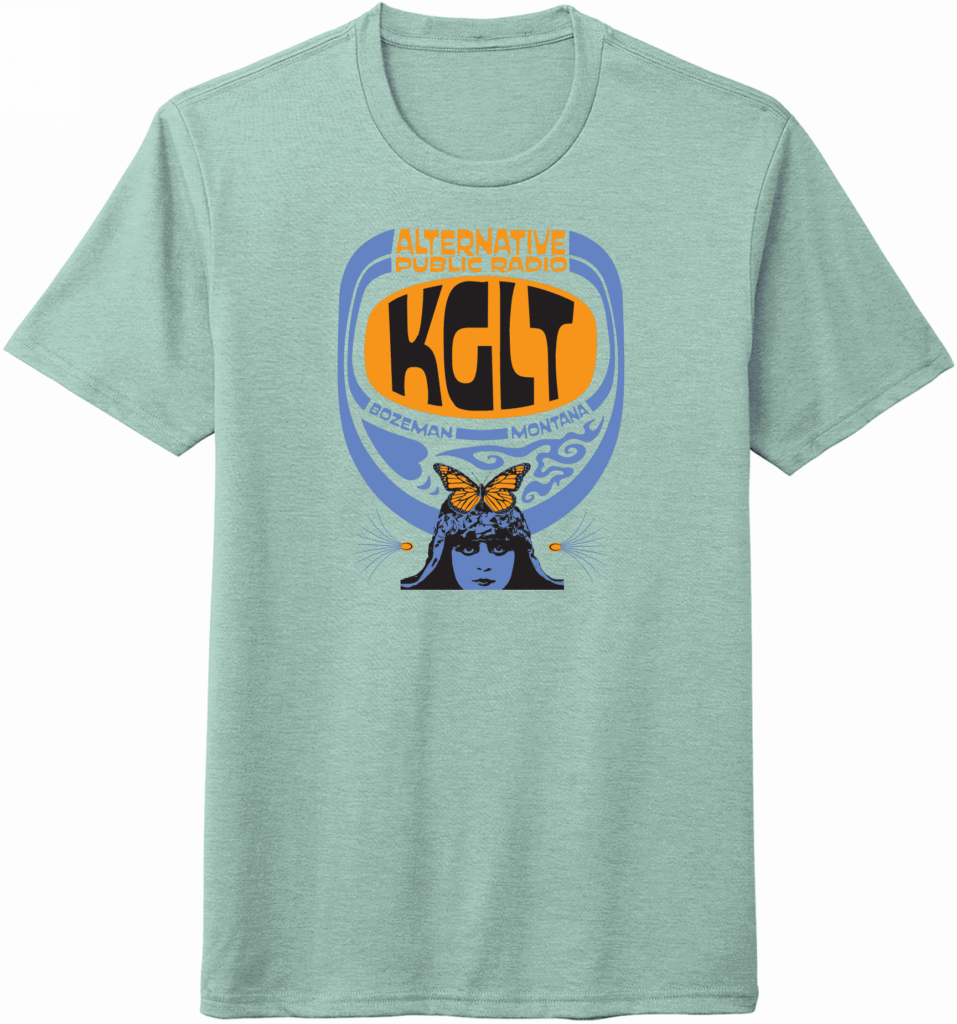 Design Winners
Congratulations to the winners of the Design Contest whose artwork adorns KGLT gear.
Susan Mattson
Susan Mattson designed the logo on the short-sleeve shirt: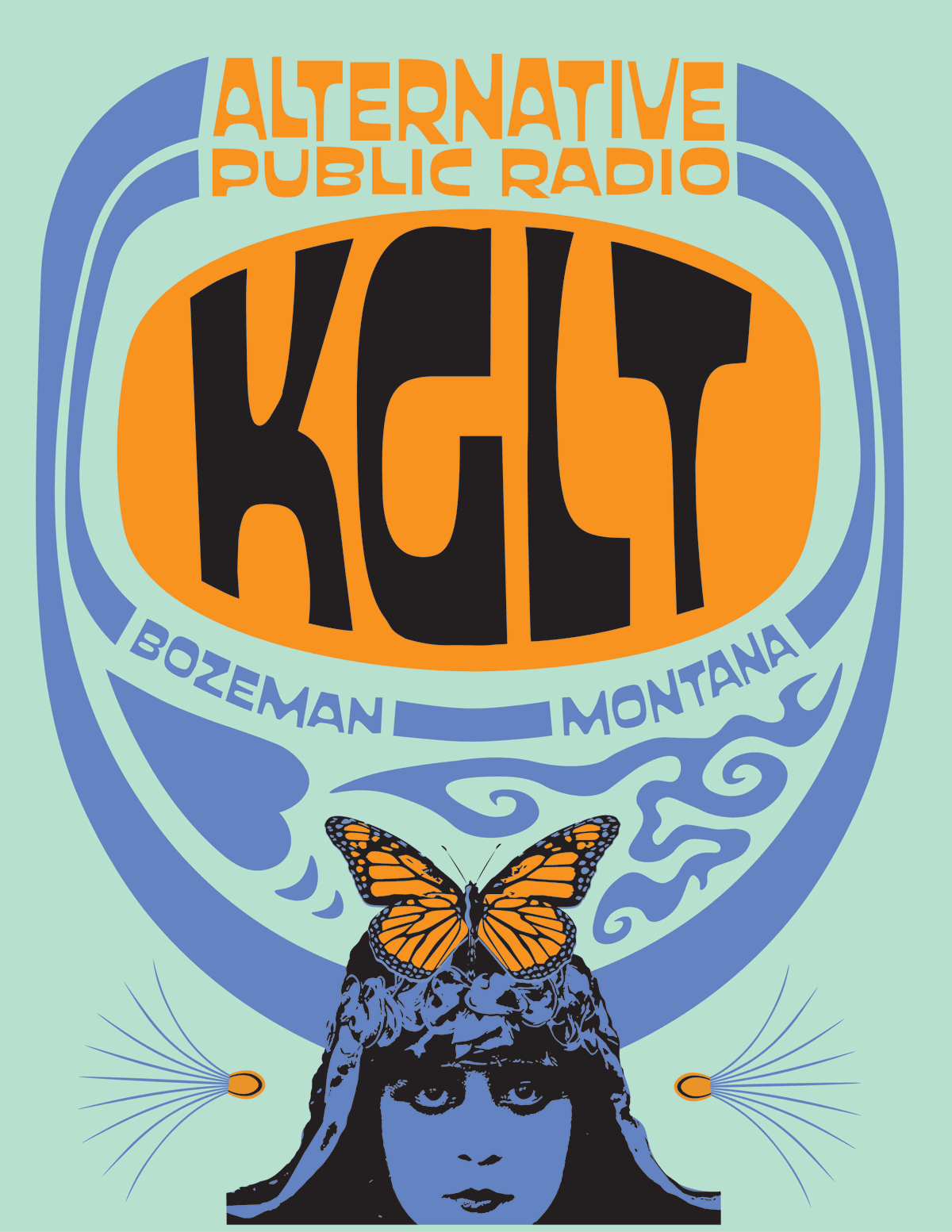 Kelli Rose Bratvold
And on the long-sleeve is the work of Kelli Rose Bratvold: