National shows
Mountain Stage
Saturday: 7am
Live performance of intelligent, contemporary music seasoned with traditional and roots artists, hosted by Larry Groce.
https://anchor.fm/s/d6b6ddf8/podcast/rss
Radiolab
Sunday: 5am
A show about curiosity, where sound illuminates ideas, blurring boundaries between science, philosophy, and human experience.
https://feeds.feedburner.com/radiolab
Sound Opinions
Sunday: 6pm
Rock critics Greg Kot and Jim DeRogatis interview artists, discover new releases, and reveal historical trends.
https://feeds.simplecast.com/Nn6fjnB0
StarDate
Daily: 6pm and 9pm
The University of Texas McDonald Observatory introduces you to the stars, astronomical events and space exploration,.
https://stardate.org/feeds/podcast.xml
The Latin Alternative
Tuesday: 5am
Josh Norek and Ernesto Lechner focus on crossover-friendly Latin rock, electronic, funk, and hip-hop artists.
https://feed.podbean.com/thelatinalternative/feed.xml
This American Life
Monday: 9am
Host Ira Glass explores a weekly theme through a playful mix of radio monologues, mini-documentaries, found tape, and short fiction.
http://feed.thisamericanlife.org/talpodcast
KGLT shows
Chrysti the Wordsmith
Monday, Wednesday, Friday: 12pm and 6pm
A daily, two-minute audio interlude produced in the studios of KGLT-FM at Montana State University, Bozeman. Since 1990, Chrysti "the Wordsmith" Smith has been plumbing the depths of dictionaries obscure, arcane and pedestrian to craft word and phrase histories for her radio audience.
Listeners Personals
Monday–Friday: 12pm
A quick round up of found and missing pets and stuff.
Montana Medicine Show
Sunday: 10am, Tuesday and Thursday: 12pm 6pm, Saturday: 12pm
A short Montana history lesson. Thanks to thank Humanities Montana, The Greater Montana Foundation, and The Corporation for Public Broadcasting for their support.
Unzipping the Weekend/Around Town
(Unzipping) Thursday–Saturday: 6pm and 9pm and Saturday: 12pm
(Around) Monday–Friday: 10am, 3pm, and 7pm
A roundup of entertainment and events in the Bozeman area. (Musicians: Tell us the time and place of your gigs via 📧email.)
Funders
Grants from the Greater Montana Foundation and Montana History Foundation support production of Montana Medicine Show.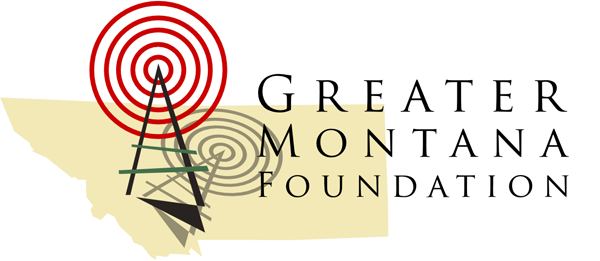 The Corporation for Public Broadcasting helps fund station operating expenses and the acquisition costs for This American Life. PRX distributes Sound Opinions and This American Life.